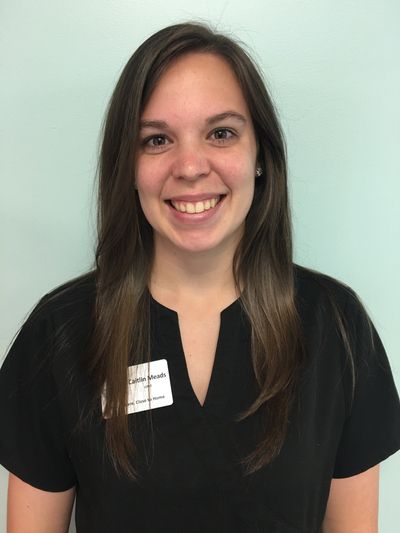 Caitlin Meads
Certified Pharmacy Technician and Compounding Technician
Tell us about yourself: My name is Caitlin. I enjoy playing soccer on the weekends, online shopping, and watching football. I have been working at Homer Drug for over two years now and they haven't gotten rid of me yet. I wear many different hats and you can probably find me everywhere in the pharmacy. I may be in the compounding lab mixing up some hot flash relief or running around marketing all of the wonderful services we offer. Who knows, I may even fill your prescription or sell you some stylish diabetic shoes!
What do you do at Homer Drug Co.? I can be seen marketing at doctors' offices promoting our services or compounding your unique medications. Other times I am the first person you see when you walk in ready to check you out and answer any questions!
What's your favorite part of working at HDC? The best thing about working at Homer Drug is the bond you create with your patients. They make your day brighter and your belly a little fuller (and rounder) around the holidays. They also bring their dogs, which is probably the most exciting thing because they are adorable! (I'm not responsible for any dogs lost or stolen.)I think one of the most valuable services we offer is compounding. Compounding is more of the creative side of pharmacy which is more my style. It's unique and made especially for you! When traditional therapy doesn't work, we can make something up to help. Not all heroes wear capes.
What service that we offer do you think benefits our patients the most? I truly believe that compounding is a very valuable service we offer. Each patient is unique and should be treated as such. Compounding allows us to form a medication made by us especially for you! It's great to see the change in people after they use a compound when another type of therapy didn't work.