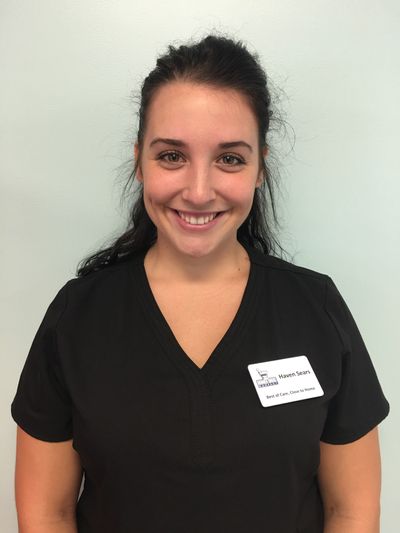 Haven Sears
Pharmacy Technician and Compounding Tech
Tell us about yourself: I'm a student at Athens Technical College with plans to transfer to The University of Georgia in the near future to attend pharmacy school
What do you do at Homer Drug Co.? I work daily as a pharmacy technician and compounding tech. I'm also the smiling face you see when you walk in. My job duties include processing and counting your medications as well as making special compounds that are not available commercially.
How long have you worked at HDC? I've been a part of the HDC Team since October 2015.
What's your favorite part of working at HDC? Working at HDC allows me to be interactive with the Homer community and make a difference.
What service that we offer do you think benefits our patients the most?: I think our sync program is truly amazing! It creates a friendly and effective way to keep all your medications in line so you never miss a dose!