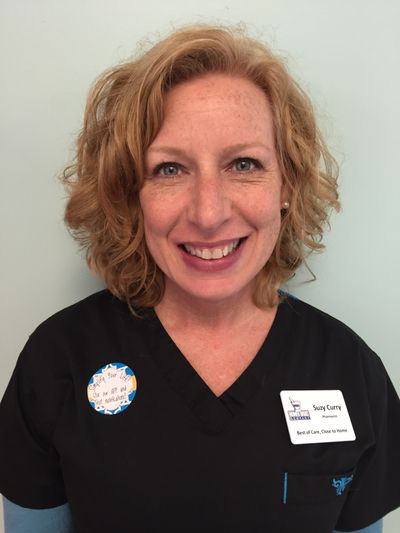 Suzy Curry
RPh
Tell us about yourself: I live in Jefferson, Georgia, with my husband and two dogs.
How long have you worked at HDC? I have worked at Homer Drug Co. for over a year, covering Wednesdays, weekends and vacations.
What's your favorite part of working at HDC? I love working with all the girls at HDC and am proud of the team we've put together.
What service that we offer do you think benefits our patients the most? I believe the sync program is such an asset and convenience for our patients who take several medications. Tina coordinates with the physician and patient (or caregiver) to make sure that only the current medications are filled and that everything can be filled at the same time.