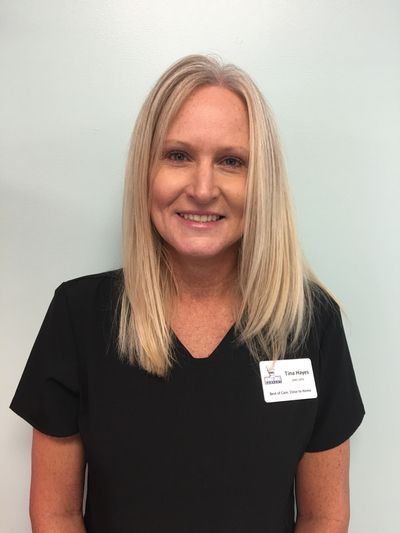 Tina Hayes
Certified Pharmacy Technician & Certified Therapeutic Shoe Fitter
Tell us about yourself: I live in Banks County. I have two children, Ashley 22 and Mitch 17. I'm also engaged to Chris Phagan.
What do you do at Homer Drug Co.? I am a Pharmacy Technician. I take care of our sync patients by getting all of their medications ready each month and contacting their doctors for refills. I'm here to make your life a little easier. I also pack medications for our dispill patients.
How long have you worked at HDC? I have worked at Homer Drug for almost three years
What's your favorite part of working at HDC? I love getting to know our patients and their families
What service that we offer do you think benefits our patients the most? We have many valuable services here at Homer Drug and I think our sync program is valuable to our patients care by making sure that they take their medication each month and stay healthy. Contact us for any medication needs you have and remember we are committed to serving you.