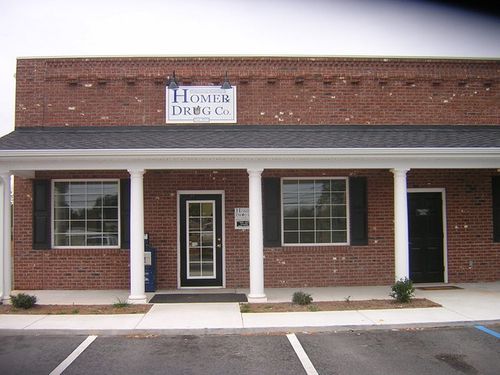 About Homer Drugs
Our professionally trained staff thrives on giving you the best care possible. Our service is second to none when it comes to prompt and professional attention. Our pharmacists will personally work with you to better understand your health concerns so that you can achieve the most benefit from your medications.
Our pharmacy technicians are professionally trained to support our pharmacists, providing them the ability to give you the pharmaceutical care you need and deserve. We are confident that you will benefit in many ways by allowing us to take care of your medication needs.
Homer Drug Company is located at 1228 Historic Homer Hwy. in Homer Georgia.
Talk to one of our pharmacists or pharmacy techs today and let us know how we can help you.